Welcome to St. Michael's Byzantine Catholic Church
It is a Traditional Church that accomplishes much through the cooperative volunteerism of its members. St. Michael's is an active community that offers a broad range activities to meet both the spiritual and social needs of its people.
The continuing involvement and cooperation depends on each individual, for YOU are the Church!
OCTOBERFEST
ST. NICHOLAS APOSTOLATE MINISTRIES
OCTOBERFEST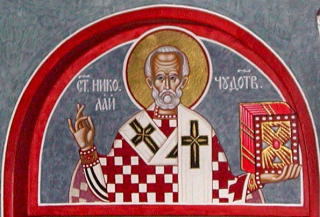 Sunday, October 27th, 2019
11:30 am - 2:00 pm
in our Social Hall
https://stmichaelbyz.org/news.html
Musical Entertainment Featuring Tamburitza & Ethnic Music brought to you by
Duquesne Alumni, John Pruzin Jr. and the band members of:
Braca Tamburica Orchestra of Chicago.